The internet is littered with personality quizzes.
Many are based on the 'Big Five' or the MBTI model. It's perfectly possible these days to take these personality assessments online with a view to better understanding your relationships or career options.
However, these assessments don't come cheap and not everyone can afford them, especially if you want any form of bespoke or customised interpretation.
But for those of us into personal development and looking to deepen our understanding of how we can best navigate the choppy waters of life, there are plenty of free options available to us.
This post covers 8 personality quizzes that I've found to be helpful, interesting, or at the very least, slightly amusing.
Whilst they are free, in almost all cases you are asked for your email address to receive the results and it will come as no surprise that you will then receive emails looking to sell you the paid for version. But you can always unsubscribe so don't let that put you off.
The list is in no particular order so if you decide one quiz isn't up your street it's always worth trying another. Also remember that there are no right or wrongs here so there's no need to overthink your response – just go with the first one you have that feels right.
I've included my results to try to indicate a level of consistency in these things but remember that personality quizzes are unlikely to win the Nobel prize for science any time soon and should be approached with a light spirit.
At they're best, they can offer useful insights and help progress our understanding of the situations we find ourselves in. But they shouldn't be treated as objective truth.
What I'm trying to say is, enjoy and have fun!
Quiz Details
Are you an Upholder, Obliger, Rebel or Questioner?
Length of Quiz: 10 Questions/5 minutes
My result: Questioner
Yup, I'm on board with this result. If it doesn't sit comfortably with me, I don't do it even if it is 'the rules'. Plus, I was always in the Yellow team at school so double points for that! 😛

Quiz Details
The Genius Test is a free 'light' version of the Wealth Dynamics and Talent Dynamics tests designed by Roger James Hamilton.
Length of Quiz: It describes itself as a 'free, one minute genius test'.
My result: Steel Genius
This makes sense as I'm a 'Mechanic' in the Wealth Dynamics Profile. Essentially, I like a process. Oh, how true!
Quiz Details
Sally Hogshead's perspective is… 'Your personality has one primary Advantage. It's how you add value. It's what makes you different and better. Think of it like a natural superpower for your personality.'
Length of Quiz: 28 questions/5 minutes
My result: The Avant-Garde (Primary Advantage is Prestige, Secondary Advantage is Innovation)
I think this is reflective of the GeniusU test in some ways. Of all the tests, I think the results of this one are the hardest to understand.
For example, I'm not sure what 'Prestige' means as a primary advantage or how I'm supposed to use it. But then, that's partly where buying the book comes in, right? 😉
Quiz Details
Based on the MBTI model. One of the few personality quizzes that doesn't force you to give an email address or sign up for an account but you will lose results as soon as you close the page.
Length of Quiz: 56 Questions/15 minutes
My Result: I??J
It struggled more than the others to give me a definitive 'type', even though in most test I score as clear 'N's and 'F's. I guess the takeaway is that I'm all about the Introversion and Judgement, ooh-err!
Quiz Details
Another take on MBTI.
Length of Quiz: 36 Questions/3 minutes
My result: INFJ
This is a fast, quickfire quiz. You simply choose between 'A' or 'B' statements based on preferences. A good quiz to start with to give an indication of what your MBTI type might be.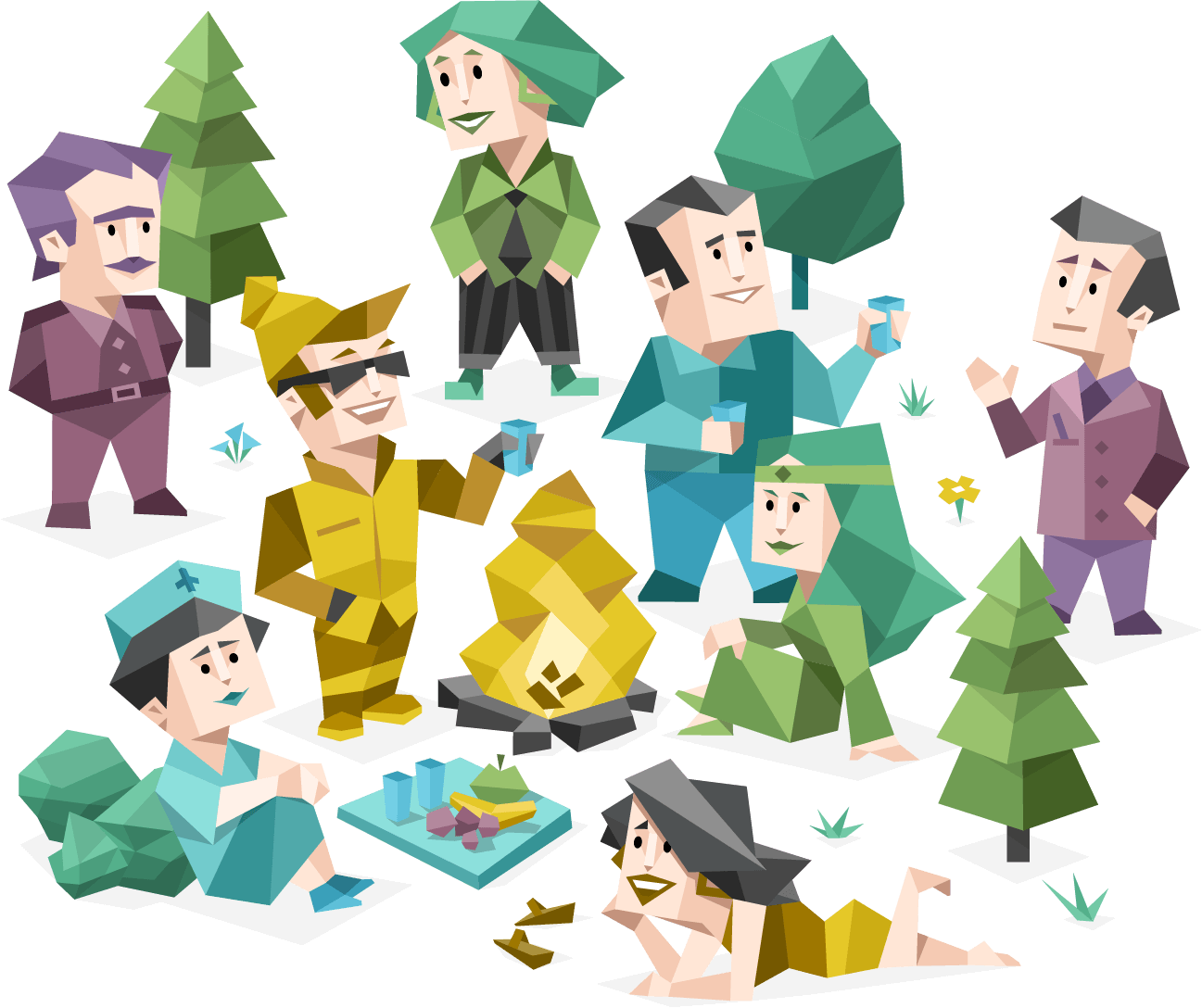 Quiz Details
In their own words, "Take our Personality Test and get a 'freakishly accurate' description of who you are and why you do things the way you do". You get your results immediately with no sign-up required.
Length of Quiz: Around 12 minutes
My Result: INFJ-T
Is it me or is there a pattern forming here? Each trait is also given in percentages. I don't really understand the 'T' part. Apparently, it stands for 'Turbulent' which I scored 78% for. Not sure how I feel about that…
Quiz Details
Quistic focuses more on the importance of understanding your personality type in order to help progress your career.
Length of Quiz: 71 Questions/10 minutes
My Result: INFJ
You probably could have guessed. The results are emailed to you with a percentage breakdown of each. This is handy but is something to be taken with a pinch of salt.
For example, in the 16 Personalities test, the breakdown was as follows:
I (72%), N (58%), F (63%), J (79%)
In the Quistic test, the breakdown was:
I (67%), N (13%), F (33%), J (56%)
I'm pretty sure they are measuring different things in a different way but to reach a similar conclusion. These numbers may also help to understand why the Truity quiz struggled so much with whether I'm N/S or F/T.
Let's see if the next quiz can help us decide.
Quiz Details
Can you guess the model this quiz is based on?? Yes, it's another MBTI spin on personality.
Length of Quiz: 60 Questions/10 minutes
My Result: INFJ
I think this seals it. This is actually a pretty decent site in terms of follow-up emails. The explanations are comprehensive and detailed.
There is also an opportunity to watch a video or listen to audio about your personality type so if you're the kind of person that gets bored with reading lots of text, this may be the quiz for you.
Conclusion
I'm an INFJ. Which isn't a huge surprise. I took the original, paid-for MBTI assessment in a corporate environment 15 years ago.
What's really interesting is, in that time, I think I've changed quite a lot as a person. But this suggests the core traits and values that make me, 'me', are the same as they've always been.
Maybe there's something in this personality stuff after all?
Which of these personality quizzes have you tried? Did you agree with the results? Which quizzes did I miss that should be added to the list? Let me know in the comments below.